Always wanted to get into tech? Now you can.
Take your first step towards becoming a Software Developer by applying to our bootcamp.
Our next Bootcamp starts in
August 2022
Who it's for
TechSwitch is for anyone from any background who wants to make the move into tech For example, you might be…
Working in another sector and wanting a career change, perhaps for a better work-life balance or more challenging role
On a career break, and looking to return to work in a way that fits around your life
Just out of university or college, and keen to be part of the vibrant tech industry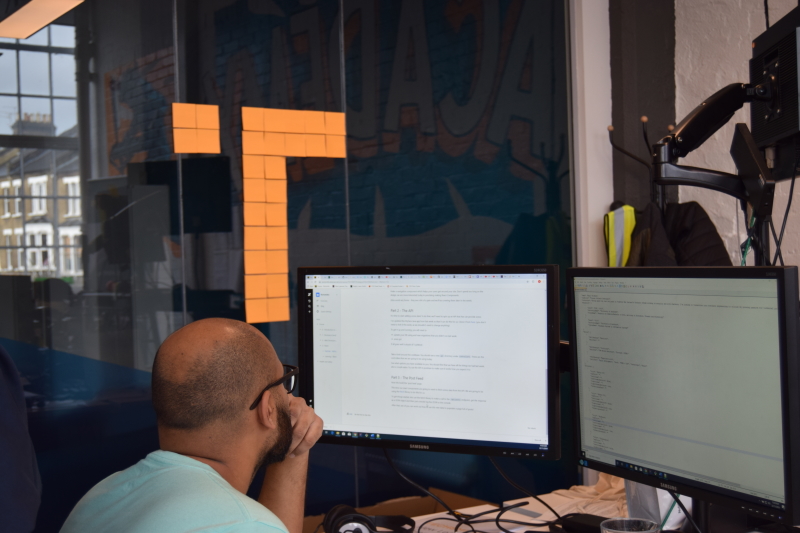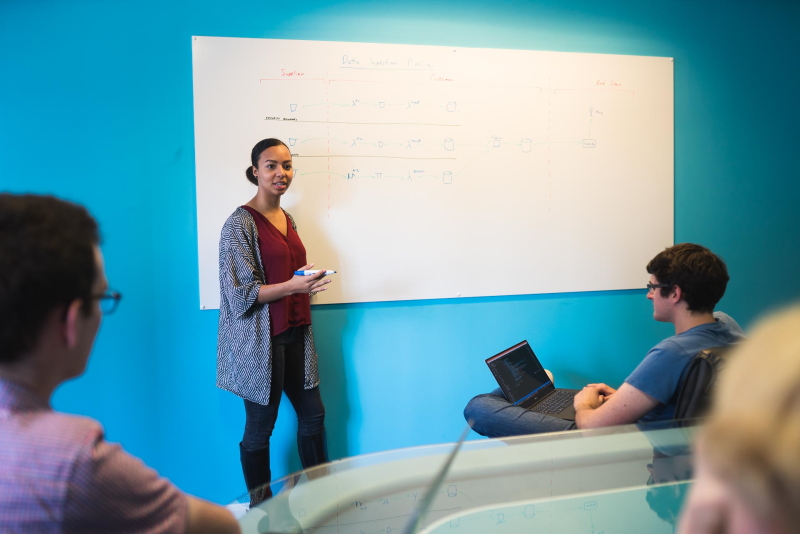 What we teach
The course focuses on teaching Fullstack Development. So we start with JavaScript and lead into further web development (React, Typescript, HTML, CSS) and then bring in C#/.NET as the backend technology. There are two group projects during the course, one after the initial web development section and a final large group project at the end of the course which incorporates everything you have learnt over the 12-weeks.
The TechSwitch Package
12-week software engineering bootcamp in a relaxed environment
Top of the range equipment throughout your training
£30,000 annual salary for the duration of your 18-month placement
Pension scheme
20 days' holiday
Wellbeing activities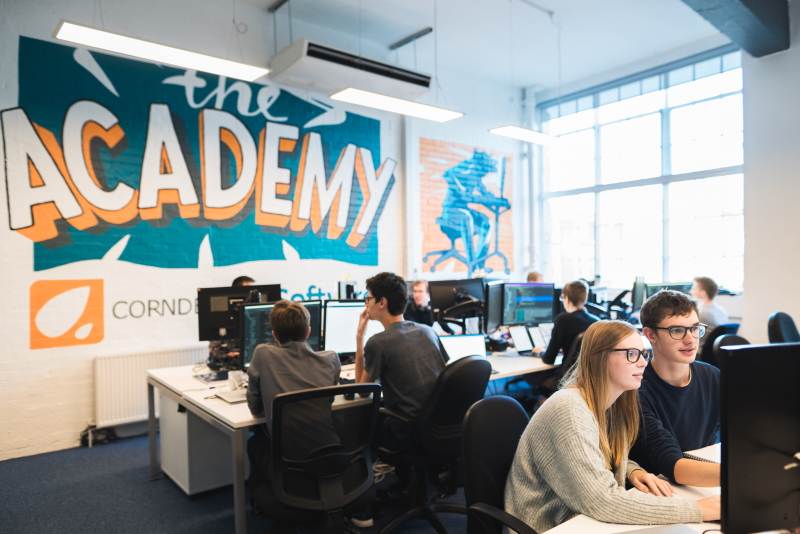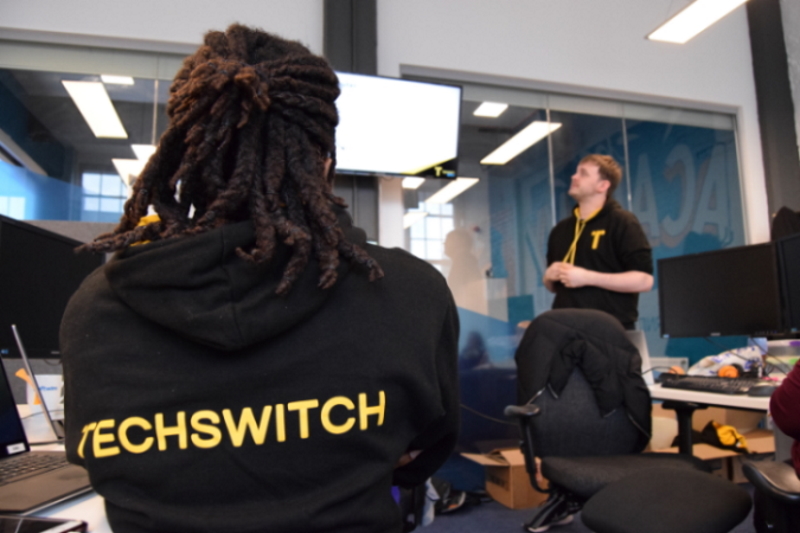 Get in touch
If you're interested in applying or just want to know more, drop us a line here!
TechSwitch,
Unit 315 Highgate Studios,
53-79 Highgate Rd,
London
NW5 1TL
UK