Software developers are the most in-demand tech talent across the UK. With the tech industry valued at £184 billion, it's a booming sector with intense competition to recruit the best.
Yet despite the demand, 54% of organisations are experiencing tech skills shortages - with skills and training two of the main obstacles that tech companies face - and this is a problem that we are passionate about tackling.
At TechSwitch, our mission is to make careers in tech accessible to everyone, no matter who they are or where they come from. We have carefully curated a free course that accepts people based on their potential - not their background.
Every TechSwitch graduate has been trained by real-world software engineers. Equipping them with the necessary real-life skills to make them more commercially minded, and ready to contribute straight away.
By working with TechSwitch, not only will you be getting an industry-ready, quality hire - but you'll actively be supporting diversity and career change.
We utilise a flexible approach with our placement model - meaning you can evaluate your TechSwitcher's performance and fit with your company before committing to the hire.
Diversity is key
Did you know that only 19% of tech roles in the UK are currently held by women? While minority ethnic tech workers account for only 18%?
This leaves a huge untapped pool of talent that is currently not being utilised to its full potential.
At TechSwitch, we are dedicated to closing the diversity gap in the UK tech sector. Workplaces around the world have shown that having a diverse workforce leads to greater creativity, greater innovation, and greater success.
Get fresh new ideas from a dedicated tech bootcamp graduate.
RECRUITMENT & SELECTION
We recruit based on aptitude, attitude and motivation. Applicants go through our in-house recruitment and selection process:
1. APPLICATION FORM
CV + Cover Letter
2. ONLINE TESTS
Pre-reading + Coding Exercise + Logic Exercises
3. INTERVIEWS
Coding Challenge + General Interview
BOOTCAMP
12-week Software Development bootcamp designed by industry-leading software engineers.
The course equips our learners with the skills required to contribute to a wide range of projects.
Software Development is the main focus but it doesn't stop there, our learners also gain experience in planning and designing solutions, managing projects, as well as testing code effectively.
PLACEMENTS & HIRING
Once the bootcamp is underway and the learners have settled down into their training, we share their profiles with our hiring partners. This includes a TechSwitch-format technical CV as well as a one-page biography introducing themselves.
We are flexible in terms of how you want to assess our learners and are happy to facilitate any interviews, tests, etc.
Post-bootcamp, learners ('TechSwitchers') progress to become full-time employees of TechSwitch and start their placements with our hiring partners.
During the placement, you will have the opportunity to evaluate the TechSwitcher's performance and cultural fit prior to converting them to your permanent employ.
Hiring Approach
Standard Programme
Preferred approach if you are looking to hire smaller numbers, perhaps 1s or 2s. You will have access to select candidates from our pre-existing or scheduled cohorts.
Or
Bespoke Programme
Preferred approach for hiring larger volumes, requiring 8+ hires. You can have significant input into the timelines, initial recruitment process, and the topics and technologies included in the course.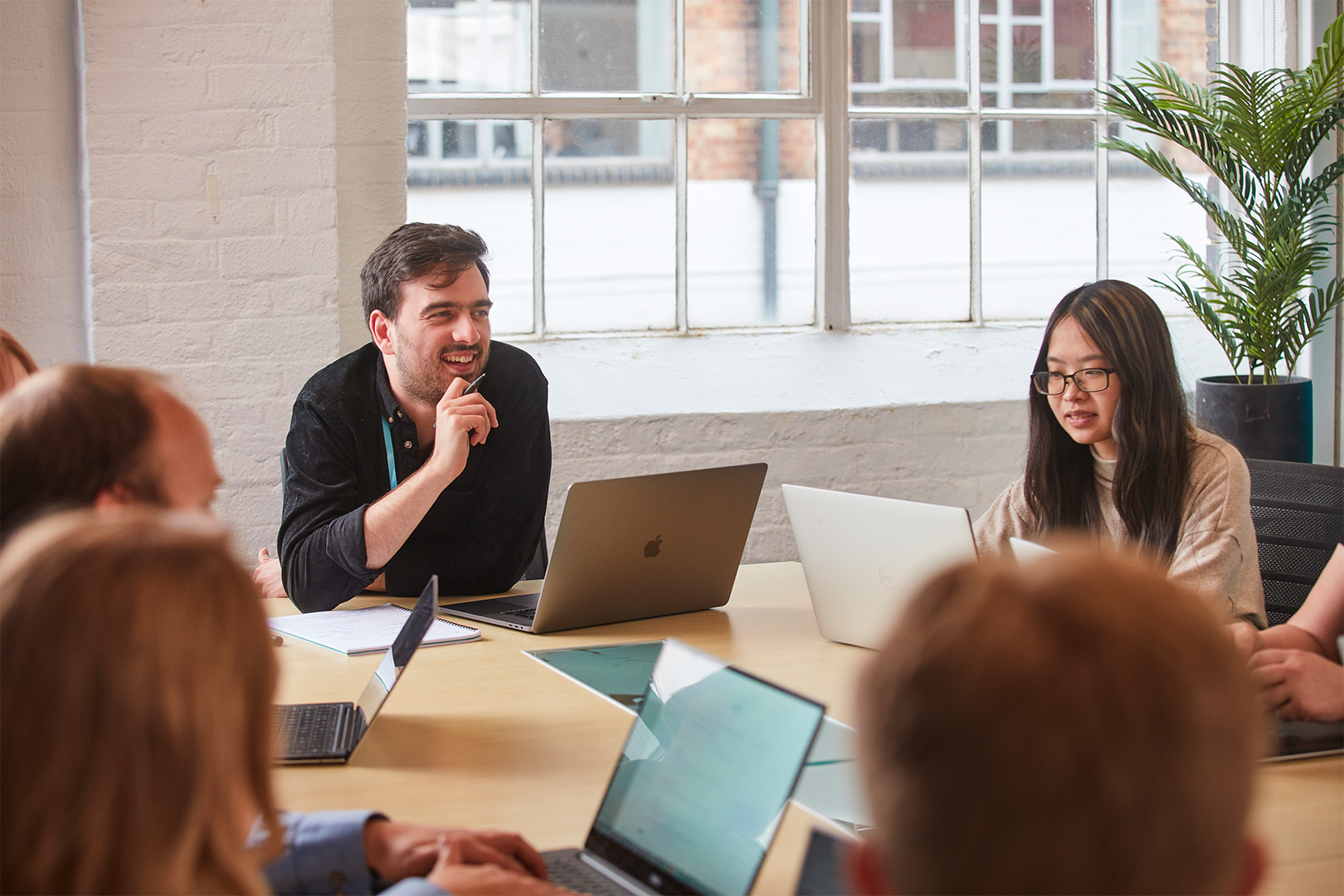 Partnering with TechSwitch
A Focus on Diversity
We are passionate about closing the diversity gap and tackling the skills shortage within the UK tech sector, and we made a few changes to our model in order to achieve more meaningful results in this area. Unlike the majority of bootcamps in the market, we do not charge our learners any fees for the training. By adopting this approach, we believe it reduces barriers to entry, making tech careers more accessible, and attracts a greater diversity of candidates. This enables us to recruit individuals with diverse backgrounds, skillsets and life experiences; in turn, supporting you in building a more diverse workforce and encouraging greater gender, ethnic, age and cognitive diversity in the tech sector.
Supporting career changers & returners
We appreciate that it takes real courage to change career path, so as career changers, our TechSwitchers tend to be focused, driven, passionate individuals who aren't afraid to start over and try something new. They are automatically more open to learning, thinking creatively, and collaborating. They bring with them a wide range of skills from their 'previous lives' which can lead to more innovative thinking and different ways of looking at problems and situations.
COMMERCIALLY RELEVANT TRAINING
Our 12 week bootcamp provides commercially relevant training, delivered by a team of people who work at the cutting edge of the tech sector, day in, day out. We have low learner to trainer ratios (maximum of 10 learners per cohort), which means that our learners get lots of 1 on 1 attention from an expert software engineer. The training equips our learners with the skills required to contribute to a wide range of projects. Learners have the opportunity to work on a number of short projects and exercises, increasing in scale and complexity over the course of the programme.
JUNIOR DEVELOPERS WITH A GENUINE UNDERSTANDING
We believe that as a Developer, it's far more important to understand the fundamental principles of Software Development than it is to know exactly how to do any one particular task. Everyone has access to resources such as Stack Overflow but those resources won't usually help explain the bigger picture, or why one approach might be better than another. The most valuable employees are the ones who understand the objectives and requirements – even the ones that aren't made explicit - and can use their own judgement and experience as they research the best way of implementing the detail.
Meet our TechSwitchers
I came in to this course with almost no prior knowledge of programming and through it secured a full-time developer role. Whilst the course is fast-paced and challenging, Techswitch does a great job of ensuring you feel truly valued and supported throughout by offering great teaching, frequent one-on-one chats and, if you need it, extra mentoring and tasks to make sure you nail those core concepts. The course has undoubtedly fast-tracked my career, and with the added safety net of expert tuition, top-end technology and even mock interviewing, I would highly recommend Techswitch to anyone looking to get in to software development.
- Jake
The Techswitch course has been such a great experience for me personally. While coding was what drew me to software development, the Techswitch course develops you to be a good software engineer. Of course, there's a lot of coding involved as well! But less common topics, that are brushed off in online tutorials, are given equal (and sometimes more) importance. Things like learning git, the importance of testing, and working in an agile way have definitely given me a true understanding of what it means to be a real software engineer. On top of that, the actual course itself is really fun which makes coming in everyday so motivating and gets you genuinely excited to start a career in software development.
- Kapil
Joining TechSwitch has transformed my career path. Although I had previously been self-studying code, I knew I needed industry-standard experience to navigate my way successfully into tech. TechSwitch provided a wide breadth of project-based learning in software development, along with both coding and career mentorship. The holistic approach to my growth meant that I felt supported every step of the way. Best of all, I came out even more enthusiastic about being a developer than when I started!
- Wendy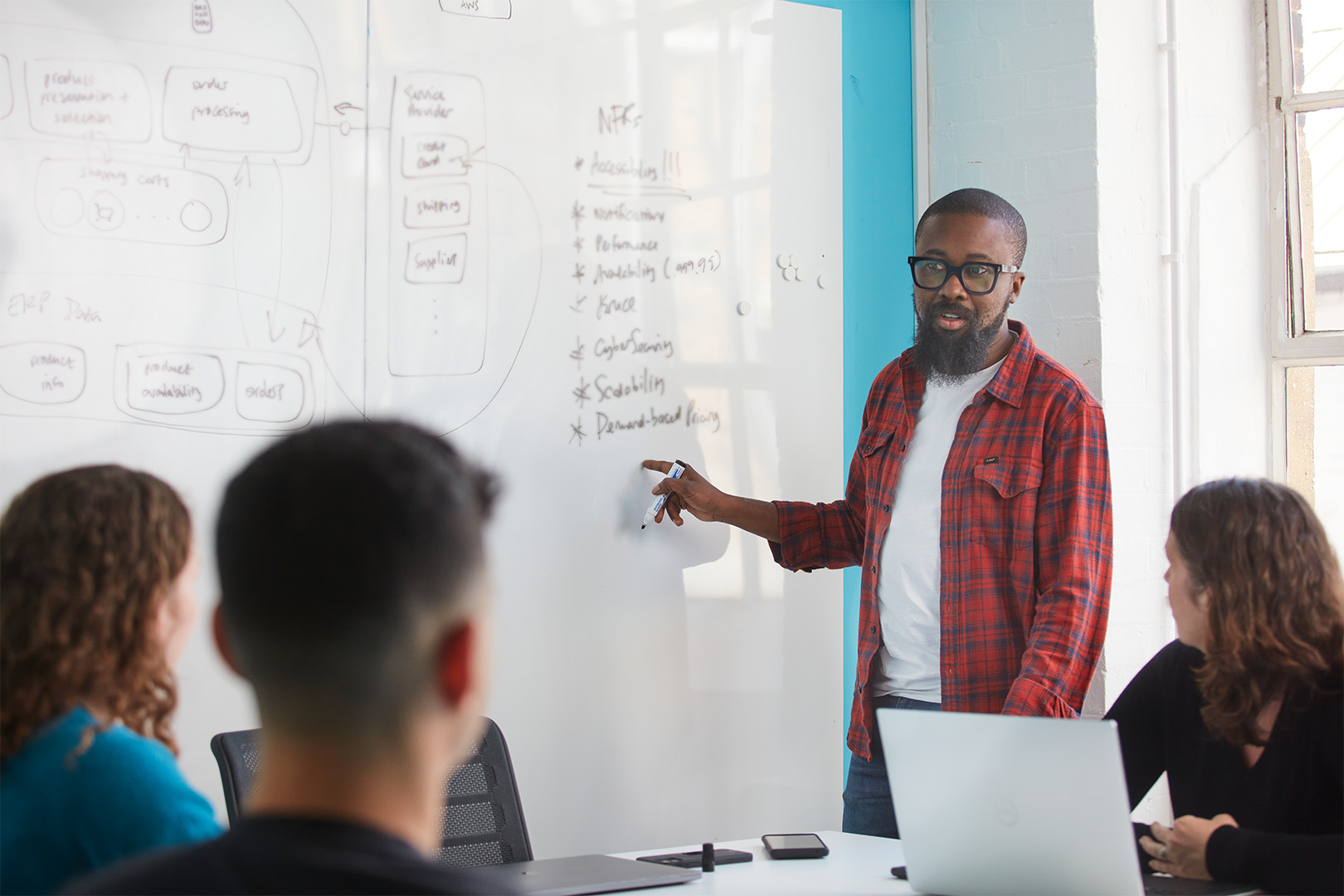 Get in touch
Interested in hiring software developers from TechSwitch? Get in touch for more details.
TechSwitch,
Unit 315 Highgate Studios,
53-79 Highgate Rd,
London
NW5 1TL
UK